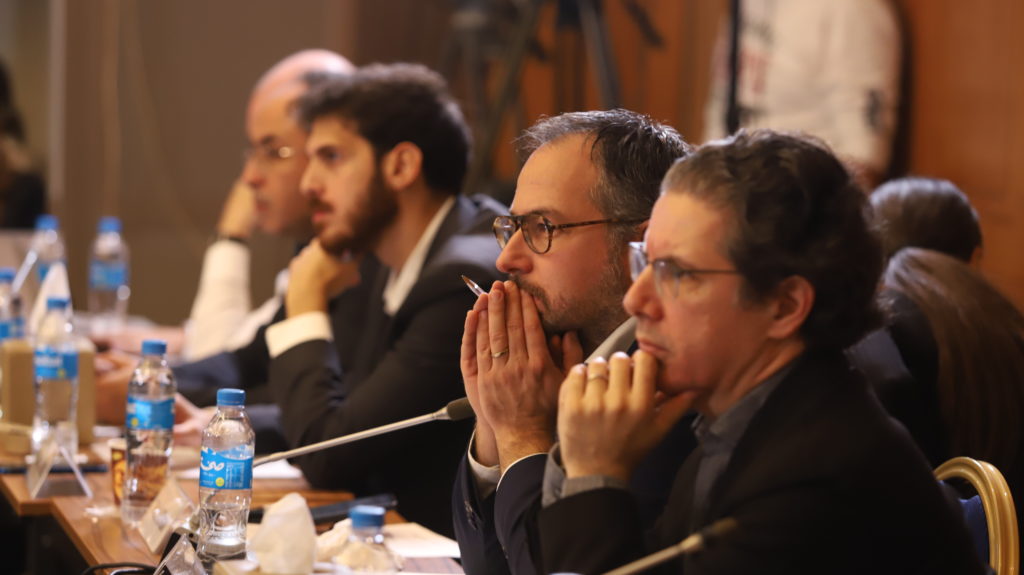 Collaboration enhances knowledge, reach and impact, and so we aim to bring together social protection specialists and activists frequently for fruitful discussions that aid in the development of research initiatives and policy recommendations.
A focal meeting hosted by Arab Reform Initiative in June 2022 brought together Hub partners and key actors working on social protection to explore issues related to social protection priorities, fiscal reforms, financing mechanisms, political economy, the gap between policy and politics, and synergies between research initiatives and social movements.
The Arab Reform Initiative also hosted a closed consultation workshop on social policy and subsidies in Algeria. The outcome of this discussion has been synthesised and built upon in this edited volume.
A regional policy forum organized and hosted by Arab Reform Initiative and The Policy Initiative on behalf of the Hub in December 2022 brought together researchers, practitioners, activists, and policy makers to deliberate across the most important dimensions of social protection. Dozens of speakers shared research data, insights and recommendations during eight thematic plenary sessions, recordings of which can be watched on the ARI website.
We have also hosted a number of national dialogues and webinars.
More events are planned for 2023, including
a transnational workshop for academics focused on incorporating social protection in university curricula and academic research
a policy dialogue with humanitarian actors in Yemen
a policy dialogue in Sudan on the political economy of transitions
a debate at the Moroccan parliament about health inequality
sessions during the Civil Society Policy Forum at the upcoming annual meetings of the International Monetary Fund and the World Bank
Events open to the public will be listed in the upcoming events calendar.